This post was most recently updated May 19, 2023
As the seasons change, so do our wardrobes right along with it. In the summer, you want clothes that are comfortable, keep you cool, and are also stylish. Trends come and go, but every closet can benefit from timeless staple pieces.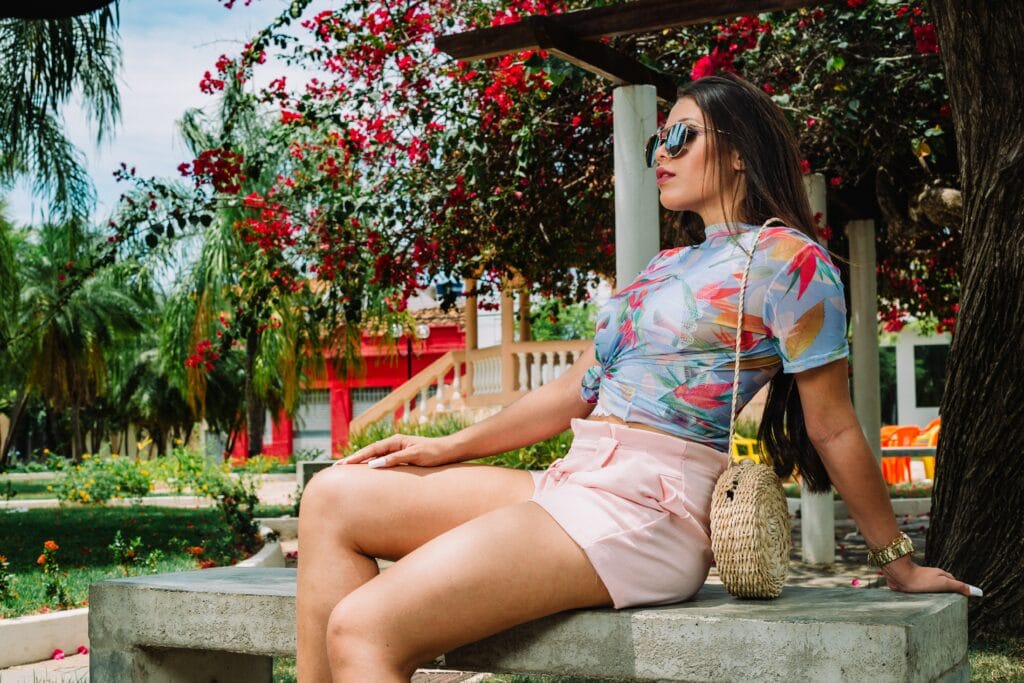 Nikki Brar is a freelance fashion designer and an avid world traveler. She finds inspiration for her designs from her real life experiences and her visits to museums and galleries all around the world. Today she shares the top staple items you need in a summer wardrobe.
Staple pieces are key for anyone who is traveling, building a capsule wardrobe, or just wants items that can easily mix and match with each other all summer. For those looking to be sustainability-conscious, investing in high quality staple pieces that will last you a long time will help break you out of fast fashion dependency. Bonus points if you can find these items second hand at a clothing swap or thrift store!
Here are the key items for your wardrobe:
White shirts. Plain white t-shirts are perfect for a casual look, but a button-up is great when you want to be a bit more dressed up. Plus, white clothes keep you cool in the hot sun.
A denim jacket. These are great on cool summer nights when it gets a bit chilly.
Tote bags. These versatile bags are perfect for going to the office or heading out for a day at the beach. Just throw in your water bottle, sunscreen, sunglasses, a good book, etc, and you are good to go. They also come in tons of funky designs to add a little something extra to your outfit.
A shirt dress. These can be styled up or down no matter the situation and can provide an effortless look all summer long.
Denim shorts. A classic summer item that goes with anything and keep you cool.
White sneakers. These simple shoes are a go-to for any occasion.