If you're planning to tie the knot this fall, you're in for a treat! While spring weddings often steal the spotlight, autumn offers the perfect backdrop for those seeking classic, cozy vibes for their special day.
Here are four fall wedding trends for 2023 that will help you create a memorable, autumnal day:
4 Autumn Wedding Trends in 2023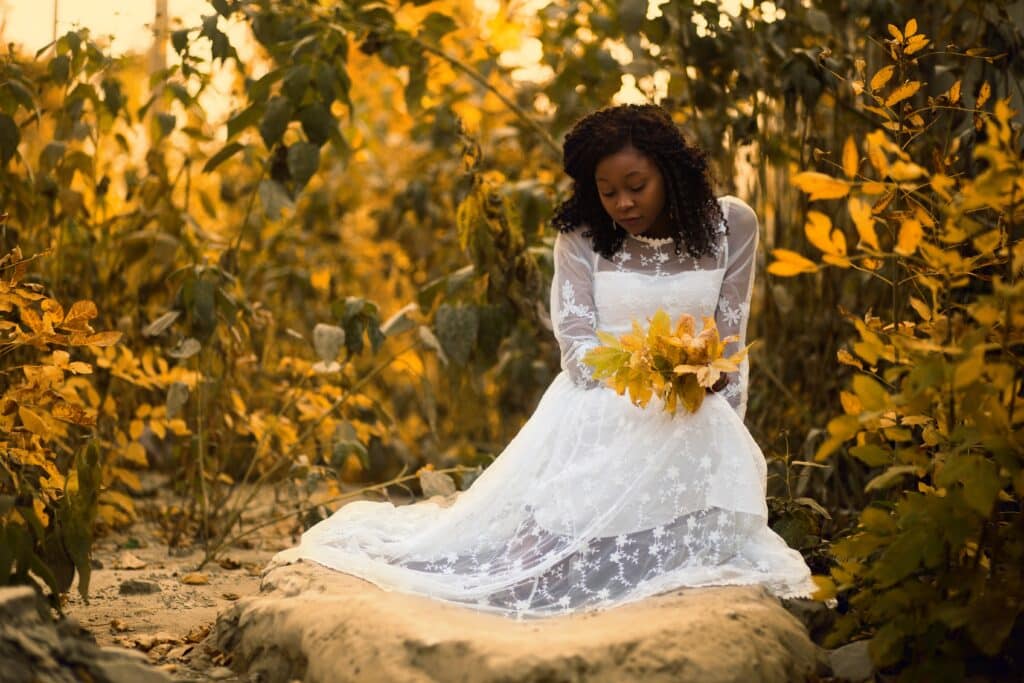 1. Outdoor Weddings
Picture exchanging vows under the crisp, colorful canopy of autumn leaves—truly a scene straight out of a fairy tale. Outdoor weddings in the fall have gained immense popularity. With the breathtaking hues of the season as your backdrop, who wouldn't want to celebrate amidst nature's beauty?
For fall outdoor weddings, it's essential to plan for the weather. Since temperatures can drop, consider incorporating removable outerwear into your bridal attire. Think elegant shawls, cozy wraps, or even a stylish leather jacket to keep you warm and stylish as you say your "I dos" outdoors.
2. Micro Weddings
2023 continues to see the trend of intimate and micro weddings. The pandemic prompted many couples to reevaluate their wedding plans, leading to smaller, more personal ceremonies. Now, couples are realizing the benefits of these intimate gatherings.
A micro wedding allows you to focus on what truly matters—your love and commitment to each other. With fewer guests, you'll experience less stress and can craft a more personalized, meaningful event. And the best part? You can always host a larger reception later to celebrate with extended family and friends.
3. Dark Color Palette
Embrace the rich, moody vibes of autumn by incorporating a dark color palette into your wedding decor and attire. Deep, luxurious colors like burgundy, forest green, navy, and plum are perfect for the season. These shades create a sense of warmth and elegance, setting the stage for a romantic atmosphere.
From bridesmaid dresses to table settings and floral arrangements, infuse these dark hues to create a cozy and sophisticated ambiance that's quintessentially fall.
4. Dried Flowers
For couples seeking a muted color palette that embodies the essence of autumn, dried flowers are an ideal choice. These delicate, earthy blooms add a touch of rustic charm to your wedding decor and bouquets.
Dried flowers are not only eco-friendly but also long-lasting, making them a sustainable and budget-friendly option. Incorporate them into your bouquet, centerpieces, or even as floral crowns for an enchanting, bohemian feel.